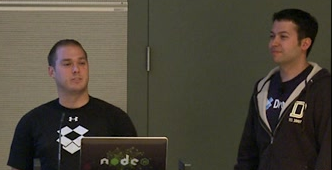 Have you registered for CppCon 2015 in September? Don't delay – Early Bird registration is open now.
While we wait for this year's event, we're featuring videos of some of the 100+ talks from CppCon 2014 for you to enjoy. Here is today's feature:
A Deep Dive into 2 Cross-Platform Mobile Apps Written in C++

by T. Grue & S. Kabbes
Summary of the talk:
At Dropbox we've spent the last year and a half building two cross platform mobile apps: the email client, Mailbox, and the photo gallery, Carousel. We started with the goal of a native look and feel with seamless performance but also needed to leverage a small team to build these apps on multiple platforms. We ultimately accomplished this by using C++ to share significant amounts of code in each app.

We'll cover what portions of our apps we built in C++ and why we left some portions in the platform languages of Java and Objective-C, deep diving into some of the most important components. We'll also discuss some unexpected benefits, areas we faced technical and human challenges, and some tips and tricks that you can use to leverage C++ to build very high performance apps.