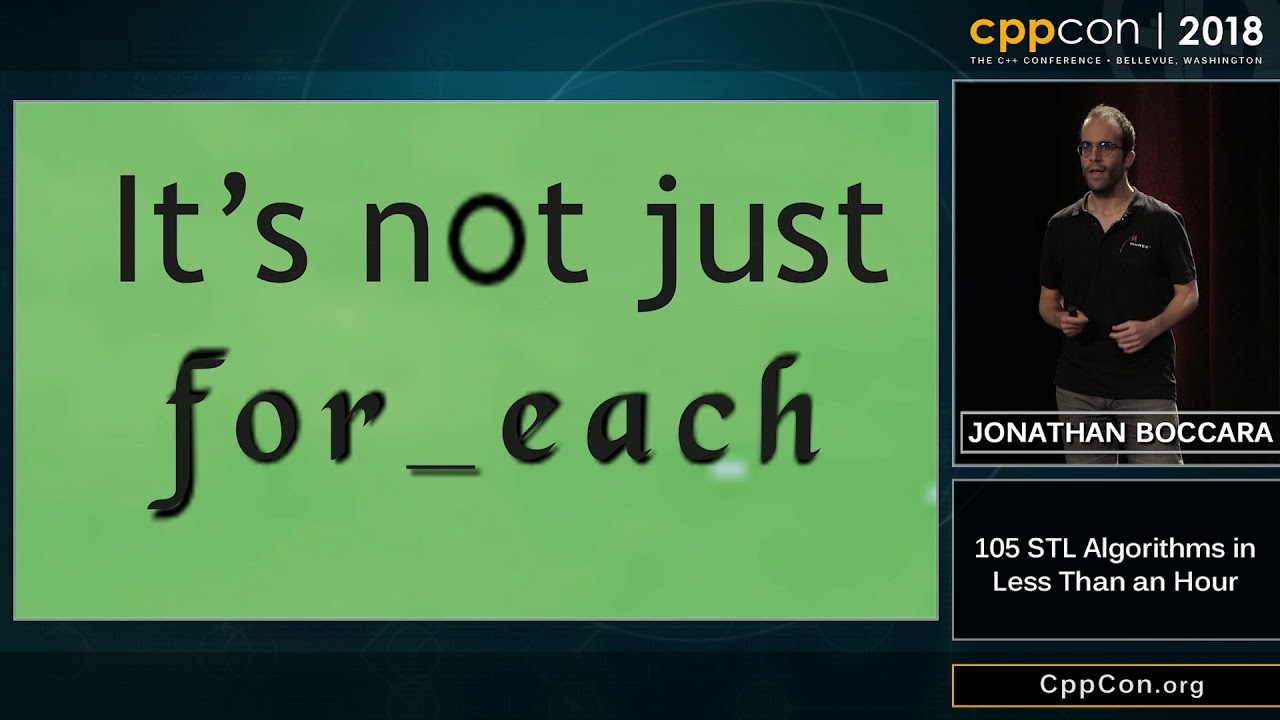 We're in the final countdown to this year's CppCon, which starts on September 16. To whet your appetite for this year's conference, here's another of the top-rated talks from last year. Enjoy – and register today for CppCon 2019!
by Jonathan Boccara
Summary of the talk:
We are all aware that we should know the STL algorithms. Including them in our designs allows us to make our code more expressive and more robust. And sometimes, in a spectacular way.

But do you know your STL algorithms?

In this presentation, you'll see the 105 algorithms that the STL currently has, including those added in C++11 and C++17. But more than just a listing, the point of this presentation is to highlight the different groups of algorithms, the patterns they form in the STL, and how the algorithms relate together. And all this in an entertaining way.

This kind of big picture is the best way I know to actually remember them all, and constitute a toolbox chock-full of ways to make our code more expressive and more robust.