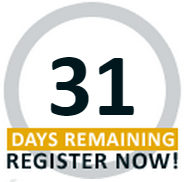 If you're registered for CppCon (or going to be), make sure you book your hotel soon. If you leave booking till the week before the conference it's likely you'll have to stay someplace a few miles away because downtown Bellevue is a popular spot in September and all hotels within reasonable walking distance of CppCon are expected to be fully booked by the time of the event.
Last year's CppCon was well attended, and registration is stronger this year. Three of the four CppCon hotel room blocks are now sold out. The final CppCon negotiated room rate block expires on Monday at noon PST.
The announcement:
Our contacts at the official conference hotels are predicting that, like last year, all hotel rooms in Bellevue will be booked.

Currently three of our four hotel blocks are full. The Marriott still has some rooms that we've reserved for attendees. Originally they had agreed to hold these rooms (at a conference discounted rate) until this Friday, but they've agree to extend the deadline to Monday (August 24th) at noon (west coast time).

We strongly encourage anyone planning to attend this year's conference to book your room right away.