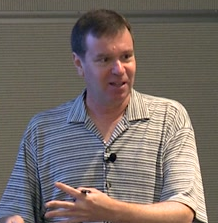 Have you registered for CppCon 2015 in September? Don't delay – Registration is open now.
While we wait for this year's event, we're featuring videos of some of the 100+ talks from CppCon 2014 for you to enjoy. Here is today's feature:
Practical Type Erasure

by Cheinan Marks
Summary of the talk:
Type erasure looks like a neat concept, but what are its real life uses? This talk will briefly show the inner workings of type erasure, and demonstrate a real working implementation of a configuration system from public domain production code. Uses and pitfalls of type erasure will also be covered.