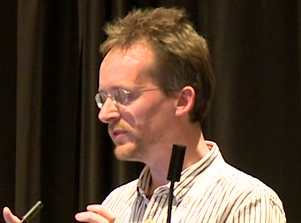 Have you registered for CppCon 2015 in September? Don't delay – Registration is open now.
While we wait for this year's event, we're featuring videos of some of the 100+ talks from CppCon 2014 for you to enjoy. Here is today's feature:
Introduction to Undodb

by Julian Smith
Summary of the talk:
UndoDB's performance and low memory consumption allows you to step your application backward, as well as forward, faster than any other commercial or open-source reversible debugger. By stepping back in your program, setting a watchpoint or replaying non-deterministic bugs, you can get straight to the root cause of the bugs upsetting your customers, decreasing your productivity and slowing your software releases.