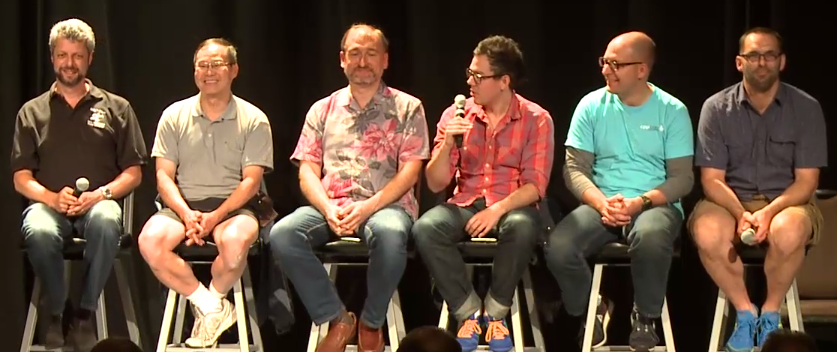 While we wait for CppCon 2015 in September, we're featuring videos of some of the 100+ talks from CppCon 2014. Here is today's feature:
Paying for Lunch: C++ in the ManyCore Age

moderated by Herb Sutter, with Pablo Halpern, Jared Hoberock, Artur Laksberg, Ade Miller, Gor Nishanov and Michael Wong.
Summary of the talk:
Concurrency is one of the major focuses of C++17 and one of the biggest challenges facing C++ programmers today. Hear what this panel of experts has to say about how to write concurrent C++ now and in the future.