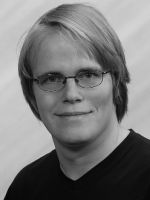 I've been looking at the BlackBerry 10 NDK the last weeks, and did write about it to share some thoughts and results.
by Jens Weller
From the article:
The last few weeks I did look again at the BlackBerry 10 NDK, as a client had asked for help and training. I offered to adapt my Qt Introduction course to the BlackBerry plattform, and offered my advice...

Before I start, a short paragraph about Apps and C++. People coming from Java or .NET often don't understand the need to make Apps in C++...