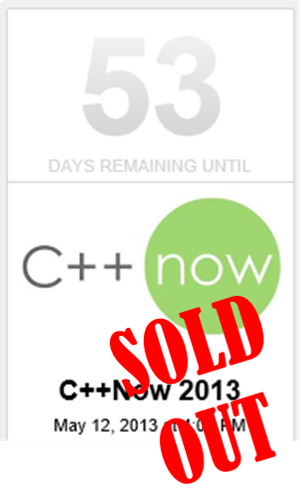 As interest in C++ continues to increase, not only are we seeing more C++ events, but they're selling out quickly.
C++ Now (formerly BoostCon) just reported it is sold out with 53 days to go.
If you missed registering for C++ Now, check out additional C++ events coming up around the world in the Upcoming Events section on the sidebar.