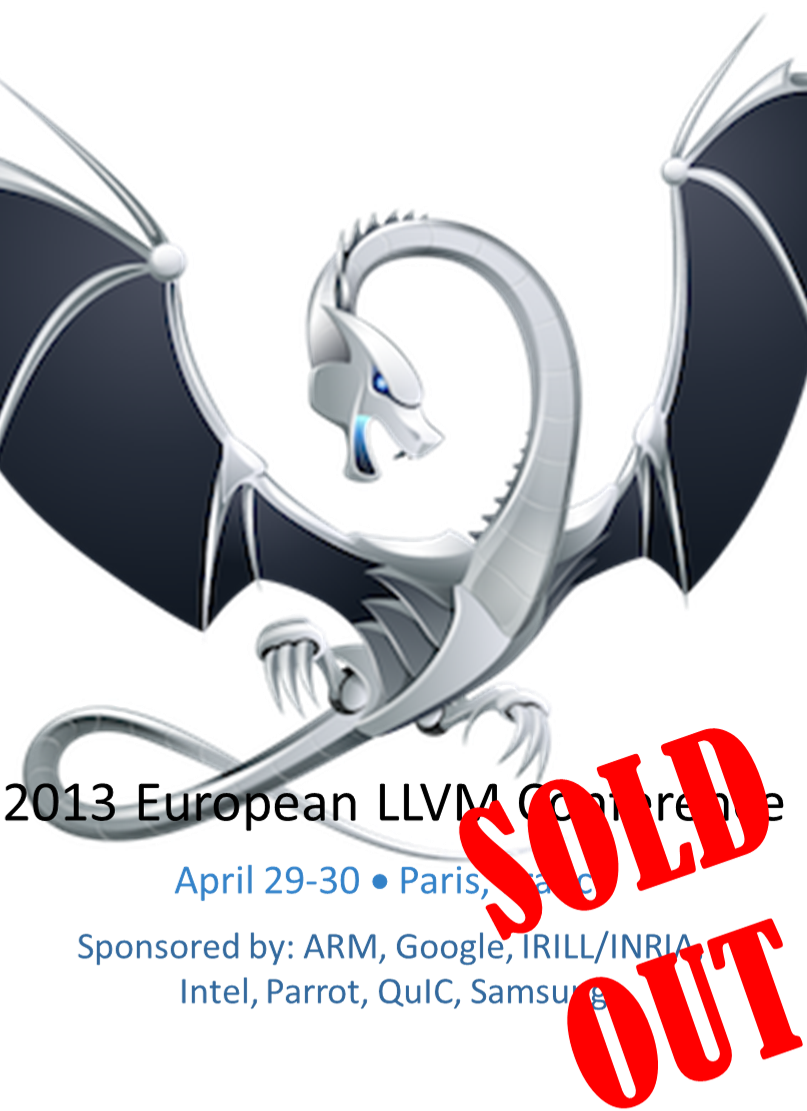 As noted yesterday, the C++ Now 2013 conference has sold out well in advance. There's one other conference that sold out almost immediately we should also mention:
For those interested in developing for the Clang C++ compiler and its LLVM back-end, the Third Annual European LLVM Conference (announced here Jan 16) also sold out quickly -- all confirmed attendees received their confirmation mail at the end of January. If you didn't receive that mail in January, you can still add yourself to the waiting list in case some spots become available.
If you missed registering for C++ Now or the Clang/LLVM Conference, check out additional C++ events coming up around the world in the Upcoming Events section on the sidebar.