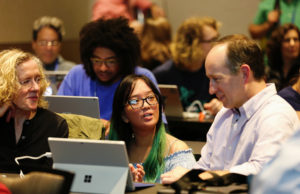 Thank you to everyone who has already responded to the CppCon 2022 Call for Submissions! We love the strong set of high-quality submissions we've received so far again this year, and more are still coming in as we approach the talk submission deadline this Friday.
If you have been thinking of submitting a talk proposal, you still have a few days! Remember that this year the conference is again fully on-site and fully on-line, closely coordinated, just like last year. So we encourage talk submissions for all parts of the conference... just let us know whether you prefer to speak on-site, on-line, or either.
More CppCon news will be coming soon, including opening registration and announcing the pre- and post-conference classes. Stay tuned!