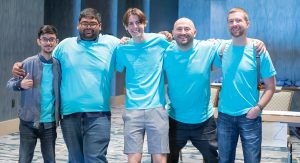 CppCon 2022 is just three months away! It's hybrid again this year, with a full on-site part together with a tightly coordinated full on-line experience, just like last year. Watch for registration to open in a few days.
In the meantime, here's the latest update -- a call for volunteers, including a grant program:
by Brett Searles
From the announcement:
Be a part of making CppCon 2022 an exciting event. Please join us as a volunteer. Building on the success of last year's hybrid conference, we'll need both onsite and online-only volunteers.

... For more information about volunteering and the Volunteer Grant Program, please see our Volunteer page.

Join a great team and be a part of history making in the C++ community, please complete the CppCon 2022 Volunteer Application Form. There will be other steps after completion, we will contact you to assist you with setup for the conference.