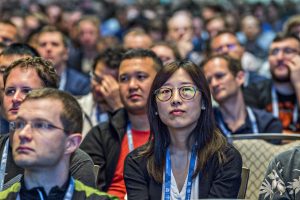 Tickets for September are now on sale! This year's conference will again be fully hybrid, on-site in Colorado and on-line around the world, coordinated together.
Highlights from the announcement:
Registration is now open for CppCon 2022, including CppCon Academy Classes... new discount packages for organizations with many C++ developers... savings for Early Bird registrations before the end of July 15th... four online classes and over a dozen onsite classes... new Economy registration... three options available for full-time students... [and more]
Check out the full announcement for more details.