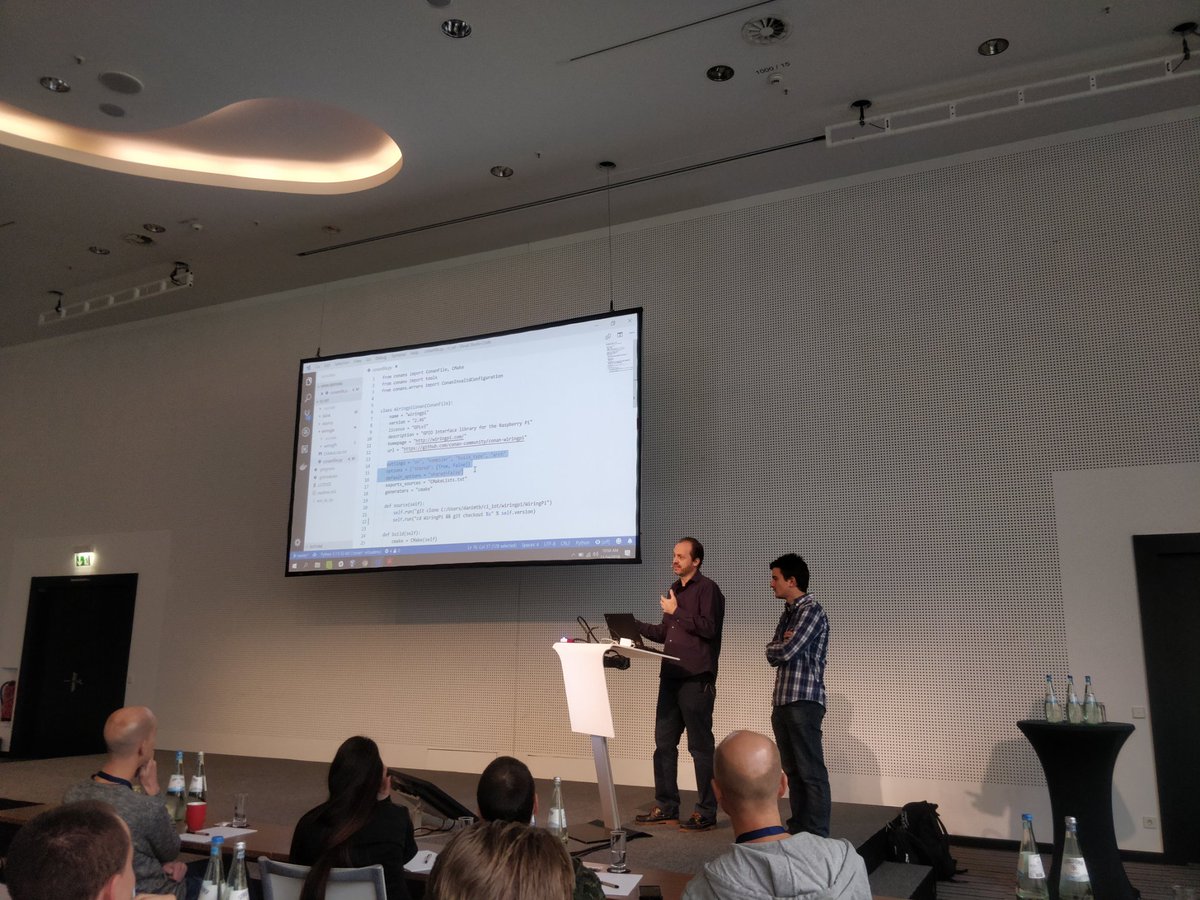 Were you there?
by Conan C/C++ Package Manager
From the article:
On Wednesday, before Meeting C++, we attended and presented a talk at Meeting Embedded, a new conference about many topics related to embedded systems. C++ and C had a relevant role in this conference, obviously (accordingly to Dan Saks statistics around 60% in embedded code is C, then around 20% is C++, followed by assembly), but where other topics presented, like Rust, protocols for embedded (MQTT), academic and professional education, real-time systems.

We did our own talk Continuous Integration of C/C++ for embedded and IoT with Jenkins, Docker and Conan, which went quite well, especially considering that we were running a real demo, live updating the embedded code in a Raspberry PI, that was built with Docker in Jenkins, using cross-compiled (from Windows) packages, and uploaded to Artifactory, all of that done in the live demo...