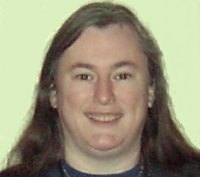 Do you know a beginner who'd like to learn C++? Or even just learn how to program... using C++?
Recently, C++ author and trainer Kate Gregory made a new 7-hour course available via Pluralsight. And not just any introductory course, but teaching C++ the way it should be taught... not "C and pointers first."
It's highly-rated, as with all of Kate's courses. Know about it and recommend it to newcomers.
Instructor: Kate Gregory

If you've never programmed before, and you think you'd like to learn C++, why not learn it first? This course covers what you need to start writing real applications in C++.