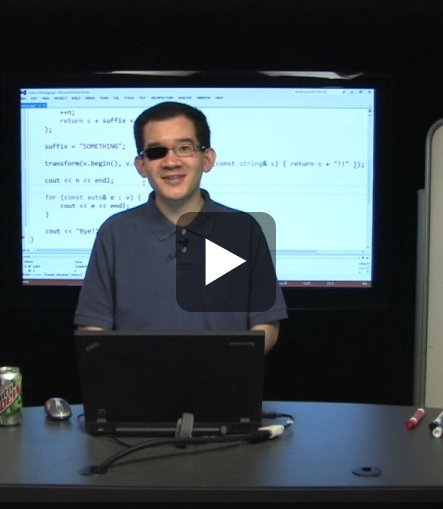 The two latest C++ lectures by Stephan T. Lavavej, the eponymous STL, are now available:
In part 8, STL digs into the do-while loop, casts, one definition rule (ODR), and his variadic template array sorter. There is a lot of information in this episode, so get comfortable, tune in, and learn.
In part 9, STL digs into lambdas and other expressions. Lambdas are very useful and you've no doubt been enjoying them in your modern C++ programming. As you can imagine, STL will go deep and teach you things about lambdas that you may not know. You'll also learn a lot about order of precedence and associativity for expressions in only the way Stephan can teach you (thorough treatment). Tune in.