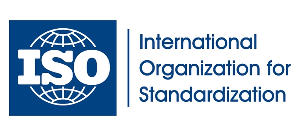 Note: This updated working draft contains all of the updates approved at the Bristol ISO C++ meeting to make this the C++14 Committee Draft. Today our project editor Stefanus Du Toit, wth the kind help of Jonathan Wakely and our editorial committee of Daniel Kruegler, Alisdair Meredith, Mike Miller, and Richard Smith, finished applying and verifying the updates voted in at Bristol. This document has now been transmitted to SC22 for circulation for C++14's primary international comment ballot.
A new WG21 paper is available. A copy is linked below, and the paper will also appear in the next normal WG21 mailing. If you are not a committee member, please use the comments section below or the std-proposals forum for public discussion.
Document number: N3690

Date: 2013-05-15
Thanks once again to the over 100 people who attended the Bristol meeting, and several hundred more who helped work on reaching this C++14 feature-complete milestone!
Once the ballot has completed, the next step will be to consider and address all of the national body comments, and then circulate an updated Draft International Standard (DIS) for its possibly-final ballot one level higher in ISO/IEC JTC1. For more information about the standards process and stages, please see Standardization | ISO/IEC JTC1 Procedures.