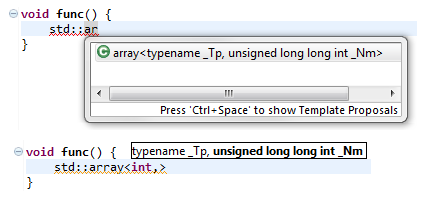 News about Cevelop, a C++ IDE for professional developers from the Institute for Software at HSR Hochschule für Technik:
by Mirko Stocker
From the announcement:
We have rebased Cevelop on top of the latest Eclipse Luna Service Release SR1. The Eclipse CDT team used the chance to include some new features. For example, code completion can now show default arguments and gives you more information on template parameters... See the CDT 8.5 changelog for a comprehensive list of changes.