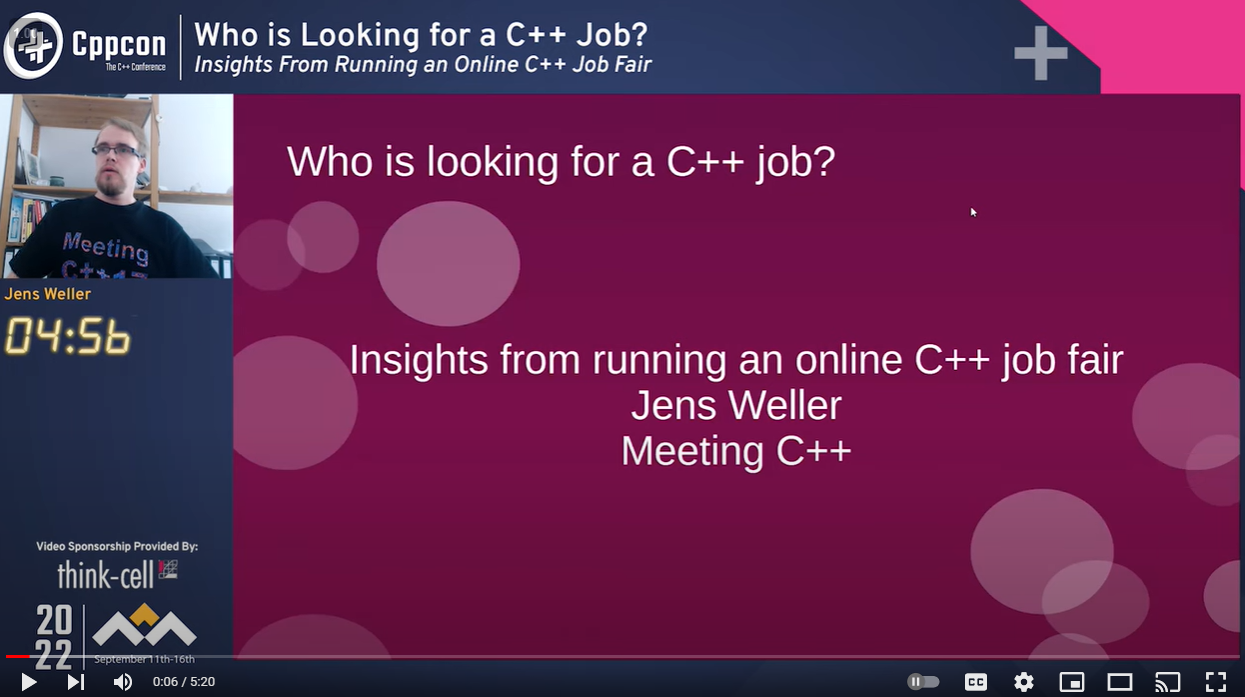 Registration is now open for CppCon 2023! The conference starts on October 1 and will be held in person in Aurora, CO. To whet your appetite for this year's conference, we're posting videos of some of the top-rated talks from last year's conference. Here's another CppCon talk video we hope you will enjoy – and why not register today for CppCon 2023!
by Jens Weller
Summary of the talk:
A few insights on who has been applying for C++ jobs and visited the Meeting C++ online job fairs.