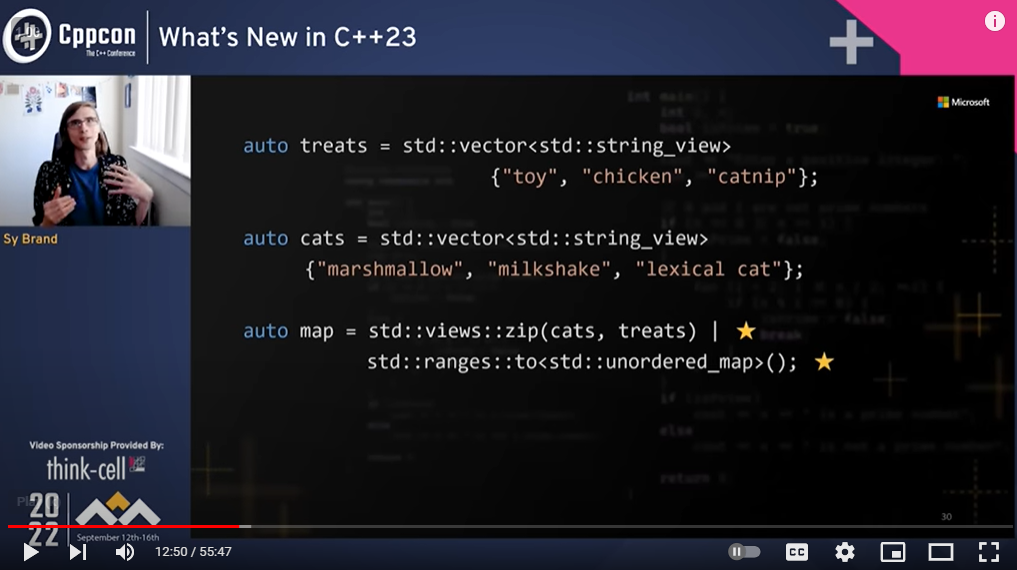 Registration is now open for CppCon 2023! The conference starts on October 1 and will be held in person in Aurora, CO. To whet your appetite for this year's conference, we're posting videos of some of the top-rated talks from last year's conference. Here's another CppCon talk video we hope you will enjoy – and why not register today for CppCon 2023!
by Sy Brand
Summary of the talk:
C++23 comes with a host of language and library features to simplify your code, make it more expressive, and give you more power to play with. With the help of my cats, I'll walk you through the majority of upcoming features, showing you how they can work together and what benefits you'll gain from upgrading when the time comes.