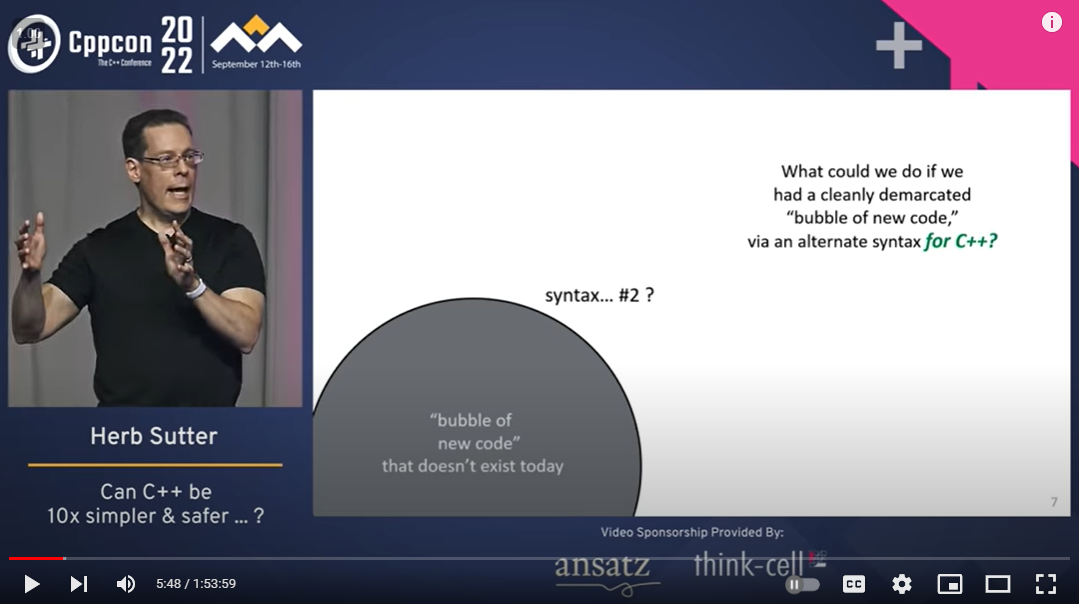 Registration is now open for CppCon 2023! The conference starts on October 1 and will be held in person in Aurora, CO. To whet your appetite for this year's conference, we're posting videos of some of the top-rated talks from last year's conference. Here's another CppCon talk video we hope you will enjoy – and why not register today for CppCon 2023!
by Herb Sutter
Summary of the talk:
Since CppCon 2015, all of Herb's talks have been about ways to evolve C++ to make it simpler, safer, and more toolable. Every release of ISO C++ has already been making regular incremental "10%" improvements in these areas. But what are the fundamental factors that limit our rate of improvement, and what would it take to make greater progress? Like every year, Herb's talk will explore selected current pain points and describe experimental ideas to address them that might someday contribute toward C++'s long-term evolution.