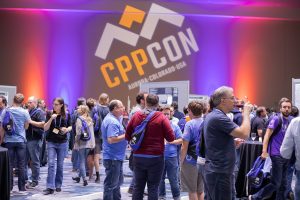 Today, CppCon 2021 opened its Call for Submissions. If you have a talk idea, or know someone who does, we encourage you to make a submission!
As previously announced, CppCon 2021 will take place both in-person and on-line. The in-person event is a full normal CppCon conference, and the on-line conference will be coordinated and integrated, not a separate disconnected event; more details on that will be posted as we get closer:
After this CfS, what's next? From the article:
[Next], we'll open Early Bird Registration for both online attendees and for in-person attendees who are vaccinated (or plan to be by October 1), with the goal of opening in-person registration further as we all learn more about what will be safe in October.

Please consider whether your plans this fall can include joining us by connecting online, or traveling in-person to Aurora, Colorado, to be part of what will certainly be one of the most memorable CppCons ever this October 24-29.