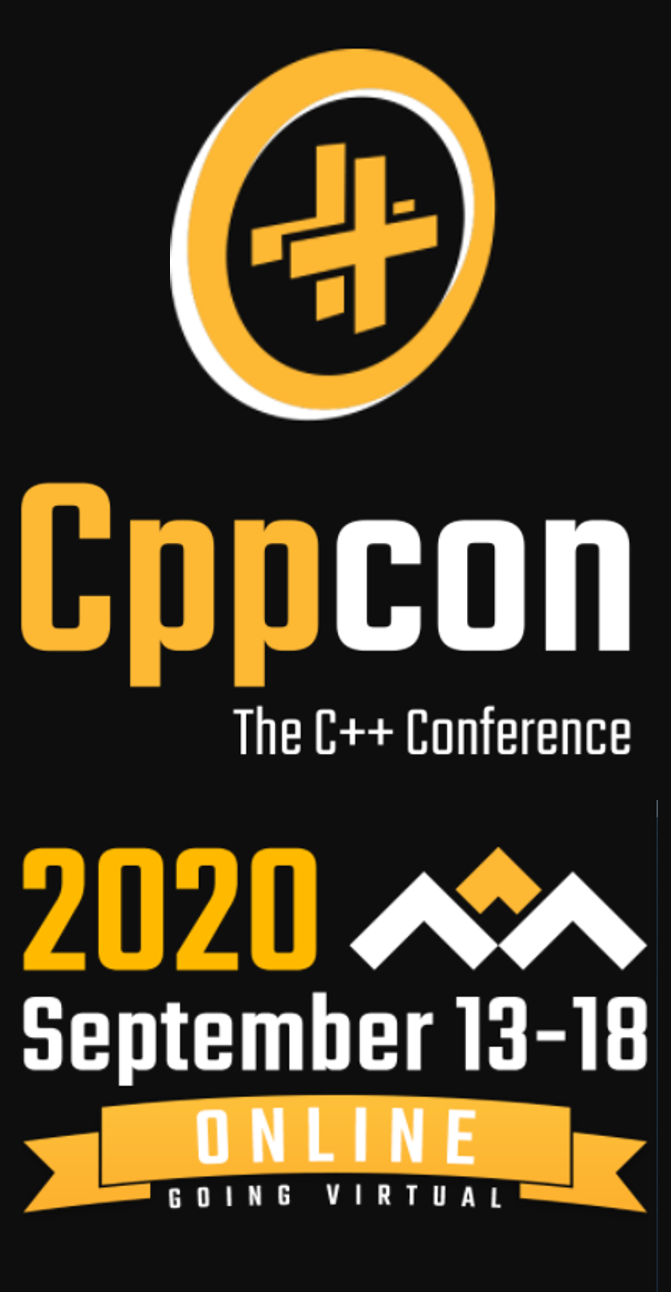 CppCon 2020 "online" begins in less than one week. This is the biggest C++ event of the year, with over 80 talks in 6 breakout tracks including the Back To Basics track and the brand-new Embedded track; daily keynotes starting with Bjarne Stroustrup's opening keynote on Monday; additional pre- and post-conference classes with world-class trainers, the first of which starts in less than 48 hours; panels starting with the annual Committee Fireside Chat; exhibitor halls with your favorite tools' developers in live video chat to answer your questions and help you solve your problems; and the CppCon house band playing live from their Seattle-based studio before and after each daily keynote. It's as much of what you can experience at CppCon's face-to-face events that we can bring online, which turns out to be quite a lot -- and no need to deal with luggage, airports, or hotels.
This Sunday, CppCon begins as always with a pre-conference welcome reception. For two and a half hours, you'll be able to get oriented in the virtual conference center, and hobnob with speakers and attendees while comparing notes about your favorite chocolates and code samples. We may have a few surprise live guests at the reception as well -- check it out.
As always, the talk and panel videos will be made freely available on YouTube a month or two after the event. Those of you who attend live will additionally get to participate in all the live activities -- the live Q&A with speakers and panels, including live AMA video chat sessions with your favorite C++ authors and experts at reserved tables throughout the week; an exhibit hall where you can have live video chat with the developers of your favorite tools and ask them everything you want to know about their products; live video interaction with all of the other attendees in virtual rooms and tables throughout the event all week long; and more.
If you're one of the many who have already registered, we look forward to seeing you very soon! If not, there's still time -- register today.