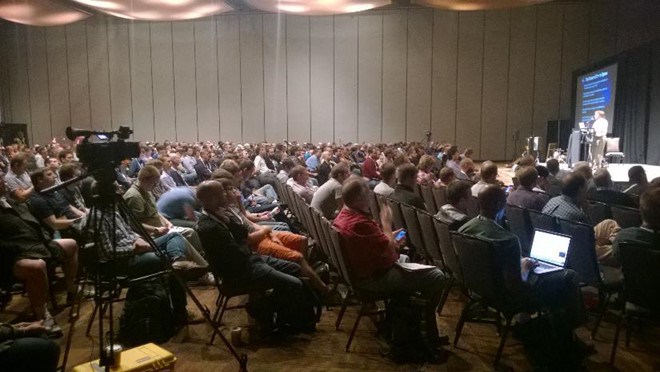 From the CppCon blog:
We are announcing the CppCon Channel on YouTube with the first uploads of our video from CppCon 2014.

Our first videos feature our three keynote presentations from Bjarne Stroustrup, Mark Maimone, and Mike Acton; as well as our opening and closing plenary sessions from Scott Meyers and Herb Sutter.

Over the next few weeks we'll be uploading videos of most of the conference sessions including panels, lightning talks, and over one hundred sessions from the six tracks that made up the core of our conference program. The first two of our regular session uploads are from Michael Caisse and Thomas Rodgers.

We'd like to thank the speakers for allowing these sessions to be recorded and shared and Bash Films for the production of these videos.