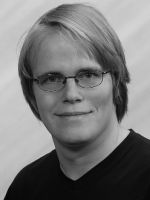 From new C++ user groups springing up across Europe and upcoming conferences, to the Boost refactoring and (of course) C++14, Jens Weller has a nice piece previewing some of the things to look forward to for C++ in 2014.
by Jens Weller
Note that Jens' list is not complete, but it gives a pretty good overview of what's coming up in the near term with a few more things to be added later.
A small teaser from the article:
I already know that there are new C++ User Groups in Aachen, Dortmund, Heidelberg and Munich in Germany, also a Russian C++ User Group is now meeting in St. Petersburg and Moscow. I think a few others will follow...