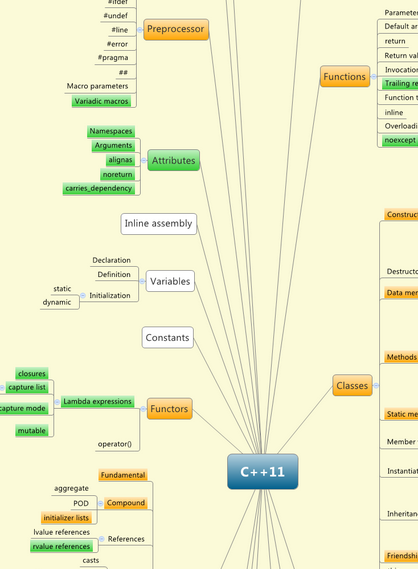 Alex Korban over at C++ Rocks! recently posted a nice visual mindmap of what's new and different in C++11.
It's suitable for posterization: If you want a C++11 poster for your office wall, this is a good one.
As Alex puts it succinctly:
It does indeed.
Thanks Alex, and to all a good weekend...