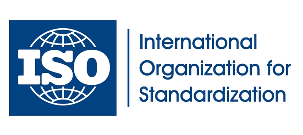 Meetings and Teleconferences
The C++ committee holds two or three full week-long face-to-face meetings a year, mostly alternating between Europe and North America. Typical attendance ranges from 80 to 100 people. These are five- or six-day meetings (Mon-Fri or Mon-Sat), and begin and end with everyone in the same room for a plenary session: On Monday morning, we meet together to organize work for the week, and at the end of the week we meet for straw polls and votes on recommendations ready to be brought before the whole committee. The rest of the time is spent in smaller subgroups where most of the technical discussions occur.
Having the ISO WG meeting co-located with one of its member body committee meetings means a couple of administrative twists to accommodate having two committees in the same room, which also operate at different levels and follow different internal procedural rules:
To avoid having two chairs running a meeting at the same time, by convention the WG21 convener administratively chairs the WG21-only parts of meetings (such as WG21 telecons and WG21-only sessions at face-to-face meetings) and the .16 chair administratively chairs the combined WG21/.16 parts of meetings (the bulk of face-to-face meetings) as well as the .16-only parts of meetings (such as side meetings to set U.S. national body positions that are open only to U.S. members).
When straw polls and votes are taken, there are two rounds on each motion: First, the .16 chair conducts an official .16 vote taken according to U.S. procedures, including that there must be a mover and seconder and then a vote of .16 voting members only to express whether they are in favor, against, or abstain; the result of this vote sets the U.S. national position for the second stage. Second, the WG21 convener polls the national body heads of delegation present to express whether their nation is in favor, against, or abstains, and then it is the responsibility of the convener to state whether the result represents a consensus to approve the proposed change.
WG21 also holds administrative teleconferences to organize work before each face-to-face meeting, usually on the Friday two weeks before the start of the face-to-face meeting.
In between full face-to-face meetings, we also hold smaller Study Group meetings as desired to focus on particular technical areas.
How to Participate at Face-to-Face Meetings
Meetings are open to the public, and we welcome people to attend for a meeting or two as an observer; this lets you participate and argue and do most everything, except only you can't actually cast a formal vote. As a courtesy to the host, though, it's nice to have notice of who's coming so that we can be sure there are enough seats and refreshments, so if you plan to attend as an observer please contact the respective meeting's host (listed in the meeting's announcement paper) to let them know.
To have a vote, or for longer-term participation, normally you would join your national body (NB); please consult your nation's body for specific information, as each NB has its own rules and requirements. A second option is that it is also possible for anyone to join the United States national body, which permits non-U.S. members and accepts just about anyone who wants to pay US$1,200 a year to be a member; a number of our international participants use this option when it's significantly cheaper than what their own national body charges.
Email Lists (a.k.a. "Reflectors")
Committee members conduct discussion on internal email lists (aka "reflectors"). The current policy on access to these lists is they are open to:
Any member of a national body that participates in WG21, including any employee of a company that is already a member of a national body.
Any person who has already attended a face-to-face meeting in the past. This requirement helps preserve the signal-to-noise ratio by limiting access to people who have demonstrated they're serious about participating.
(new) For a Study Group email list, the SG chair may also at their own discretion add any new expert who wants to participate. In particular, SGs are especially designed to be open and inclusive to experts in their field.
How to Participate Via Email
If you are an expert in one of the Study Group topic areas (listed on the Committee overview page and Standing Document SD-3) and want to participate specifically in that SG's email list discussion, please contact that SG's chair directly.
The committee is making many of the topic-focused Study Group email lists publicly readable and searchable for the benefit of those who are interested in following the committee's discussion and work, since the Study Groups will normally be the point of first entry where new experts begin participating in our program of work.
---
In this Section